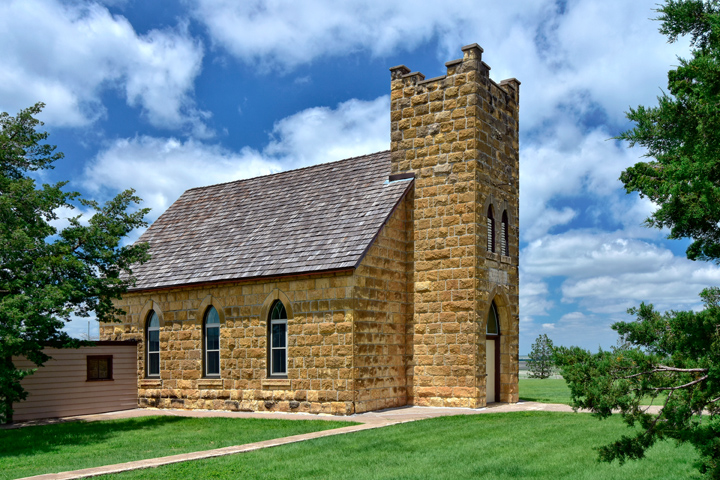 Worship Services the 1st and 3rd Sunday mornings at 9:00 a.m. with Communion.
Address: 27037 Hwy 147 Ogallah, KS 67656
(7 Miles South of Ogallah I-70 Exit 135)
Mailing Address: c/o Kathleen Fabrizius
32086 S Rd.
Ogallah, KS 67656
Educational Opportunities are provided through the programs at Bethlehem and St. John's.
Emanuel is located 7 miles South of I-70 Exit 135 – Ogallah, KS. It is an open country congregation known as the Swedish Lutheran Church. The first services were held in November of 1896 in the Sunny Slope School House. Over the years they grew to over 100 communicant members and 36 children. In June of 1943 they succeeded in calling their first resident pastor. But as the years have passed many former members have died, many have married and moved away, and like other places the farmers have moved to town. Though few in numbers, it is an active church. Through the years there has been joy and sorrow, but God has been with them.